We believe that every child deserves a bright future 
Our goal is to help as many vulnerable children disadvantaged by circumstance and impacted by HIV to reach their full potential. With the support of our partners, donors and volunteers, we make sure that each day, one more child goes to bed with a full tummy, stimulated mind and supported heart. 
We believe that every child deserves a bright future 
Our goal is to help as many vulnerable children disadvantaged by circumstance and impacted by HIV to reach their full potential. With the support of our partners, donors and volunteers, we make sure that each day, one more child goes to bed with a full tummy, stimulated mind and supported heart. 
Our programmes provide holistic support, care and education to help children build their confidence, happiness and capacity to lead productive lives.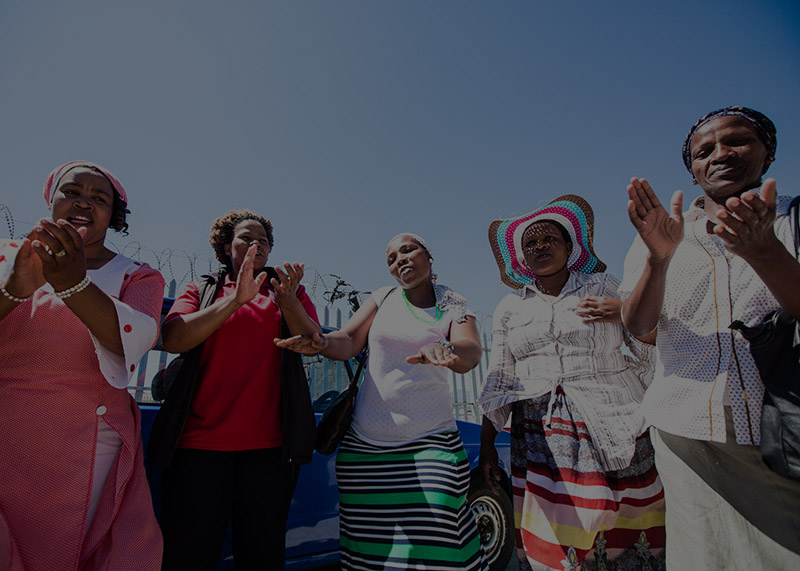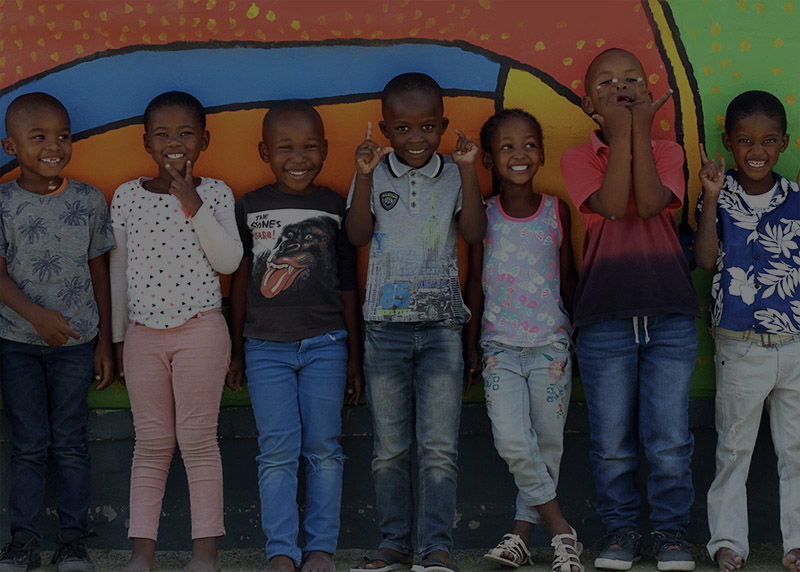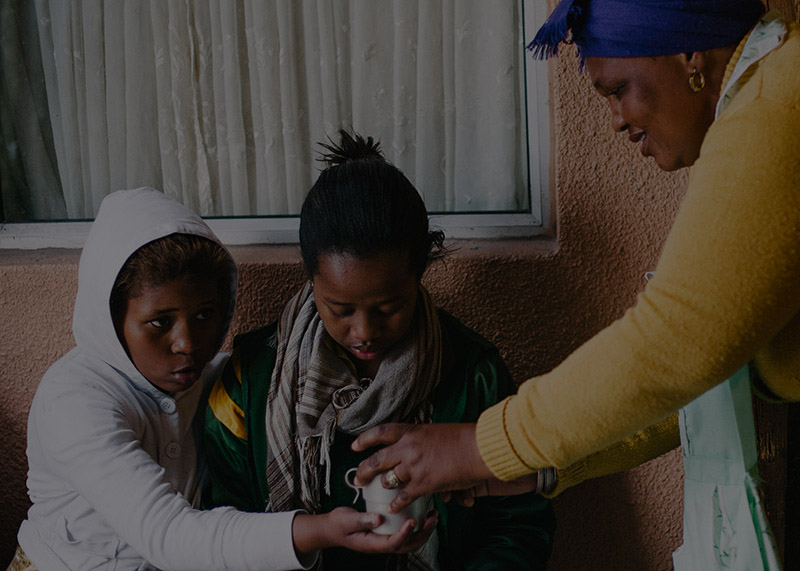 Yabonga Children's Project was founded in 1998 by Ursel Barnes and Ulpha Robertson. The initial project supported women running creches in their backyards, by introducing an educational programme to better prepare children for formal schooling.
By 2001, Yabonga was introduced to the plight of pregnant women who believed their deaths were imminent. In 2004, the first of twelve Yabonga HIV Support Centres was opened on the premises of a community clinic. 
In 2006 the programme for Orphans and Vulnerable Children was launched with 35 children. By 2021, the number has grown to 1200.   
Read more
In some of the poorest communities in Cape Town and its surrounding townships, women would open their homes to children who had nowhere to go and no one to look after them. 
In 1998, Ulpha Robertson and Ursel Barnes began to offer training to these women so that they could introduce an educational component to the day while overseeing the children they were tending to. Once the women completed a basic course in educare, and showed an interest to implement the theory, Ulpha and Ursel assisted them with the infrastructure needed to qualify for state grants. 
Ulpha and Ursel were advised to start an orphanage for babies in Khayelitsha. Within just a few months, the orphanage was full with 16 abandoned babies. Perplexed by the matter, Ulpha and Ursel wanted to understand the circumstances under which these 16 babies had been abandoned. 
Their investigation led to meeting the mothers of the children, all of whom had handed their newborns over to social workers. Appointed by the state, these social workers were tasked to monitor the progress of the newborns as they formed part of a trial of the government's Nevirapine programme for women testing HIV positive during pregnancy.
Without medical care offered to them, the mothers, whose deaths were imminent, felt that their babies would be better off at the orphanage. 
As mothers themselves, with knowledge of the development of young children, Ursel and Ulpha knew that despite the dire circumstances of these new mothers, it would be best for the babies if they were in the care of their mothers, rather than in an orphanage. And so, in 2000, with these 16 mothers, a programme of education, care and support for women living with HIV began. 
Back then there was no medical support for people living with HIV. Many lost their lives, and the unfortunate consequence of this was countless children left behind. In response to this, the Yabonga fieldworkers reported a need for a support programme for orphans. 
Ursel and Ulpha were hesitant to start this as they knew that unlike programmes for adults where they could stipulate a timeline, it would be impossible to do so with children. While they debated how best to address this challenge, the children of the women that had been lost to HIV/AIDS started arriving at the Yabonga HIV Support Centres which had been established at 12 community clinics.
A grandmother who had lost her daughter to HIV/AIDS and who had received support from Yabonga, visited the support centre to offer thanks and found children milling around. She offered to take them to her home for a cup of soup and a slice of bread. 
And so began the Yabonga Community Mothers program. With this program, a mother from the community cooks a warm meal for 20-25 children, five days a week. Now, Yabonga currently has 40 mothers and 1200 children in this program. 
From the Community Mother programme, several other programmes have emerged, including the Gap programme, Camp Programme, Respite programme, as well as the Girls and Boys Mentorship Programmes.
In 2018, Yabonga celebrated two decades of working in impoverished communities, forming partnerships with clinics, schools and other community-based structures. For more than 20 years, Yabonga Children's Project, its staff and volunteers, have successfully helped the lives of countless mothers, children and community members impacted by poverty and HIV/AIDS.
We have trained over 1000 women living with HIV to be peer educators, lay counsellors and agents of change. We currently employ 110 of these women, while 80% of our staff are living with HIV and serve the communities where they live. 
To create a comprehensive model of care that stimulates healthy emotional, social and academic development for vulnerable youth in South Africa.
To enable youth who have been disadvantaged through socio-economic circumstances and the impact of HIV to reach their full potential.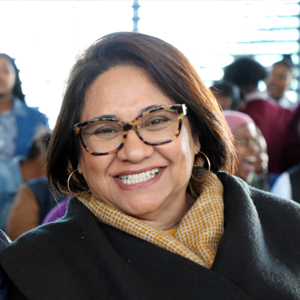 Ulpha Robertson, Co-Founder / Director
As a founding member, Ulpha has led Yabonga since its inception. Her training as a teacher and experience in working in some of the poorest communities gives her insight into how much needs to be done to improve the plight of our children.
"As a mother, daughter, friend, and especially in my role at Yabonga, I believe in, and live by the notion that when one uplifts a woman, one uplifts a family. We have to do this for our children." – Ulpha Robertson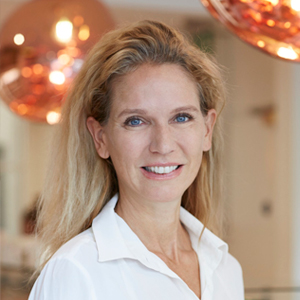 Dr. Ursel Barnes, Co-Founder / Director 
Ursel was born and raised in West Berlin and left Germany after the fall of the Berlin Wall. After studying finance and working at a hedge fund in Austria, she came to South Africa in 1997 with her two small children and started Yabonga. The post apartheid division reminded her of Berlin and the efforts to re-unite. Ursel now lives in England with her husband and four children. She holds a PhD in Finance and a MSc in Coaching and Behavioural Change.
"Yabonga uplifts, empowers and rebuilds where families have broken down due to HIV and AIDS. Education and a safe environment create the opportunity to escape the cycle of poverty and disease. Yabonga enables youth to make better choices." – Ursel Barnes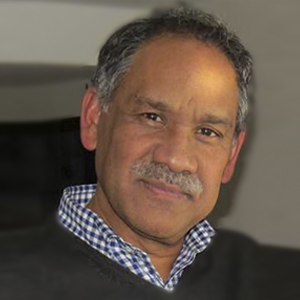 Sharmil Isaacs, Director
Sharmil over sees Yabonga's finance operations as finance director. He's inspired by the Community Mother Programme, where ordinary disadvantaged mothers open their homes to care for and feed the children.
"I believe in equal opportunities to release the talent in all children." – Sharmil Isaacs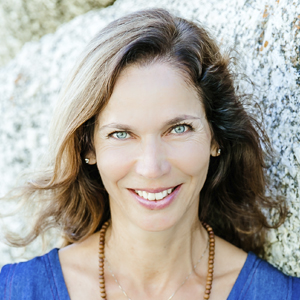 Dr. Antje Berlin, Director 
A business and life coach, Antje supports Yabonga as a non-executive director with strategy, donor relations and staff wellness.
"Children have a right to dream, no matter who they are, and where they are from. We make this possible." – Antje Berlin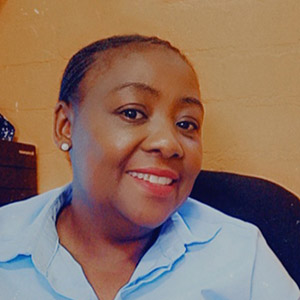 Nontembeko Ndevu, Director
Nontembeko was recruited as a Yabonga Peer Educator in 2004. Determined to grow, Yabonga assisted her in becoming a social worker whilst working as our Training Coordinator. Since graduating she has worked at the Department of Social Development and Desmond Tutu HIV Foundation.
"Domestic violence is a big issue in our communities. At Yabonga we empower women and children to speak out to make a difference." – Nontembeko Ndevu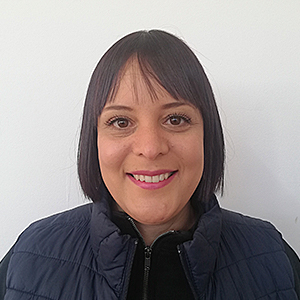 Martine Katts, General Manager
Before stepping into the role of Operations Manager, Martine spent four years in administration and fundraising at Yabonga. After another four years of streamlining the operations between head office and more than 50 satellite stations in eight areas, Martine took on the position of General Manager.
"Working at Yabonga has been an eye-opening experience. Our beneficiaries' lives are forever challenging and yet they adapt and remain resilient. Every day I am inspired to be more versatile and forward-thinking." – Martine Katts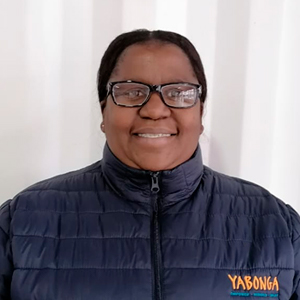 Phindeka Mini, Centre Manager
Phindeka joined Yabonga as the Children's Centre manager. Her vast experience includes supervising a care centre for children with special needs and working as a matron of a college residence.
"The Children's Centre is a place of hope and assistance. I am so happy to be playing a part in empowering this community." – Phindeka Mini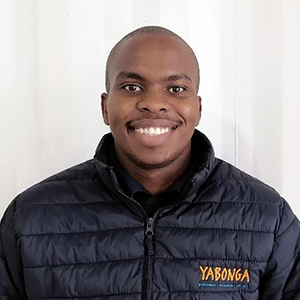 Manqoba Mdamba, Senior Social Worker
Manqoba is a graduate of the University of Cape Town. Since starting in 2020 he has brought a fresh and positive approach to the programmes. In 2023, he was promoted to solely oversee the RISIHA and Mentorship Programmes.
"Working at Yabonga gives me a daily opportunity to be part of the change I want to see in our communities." – Manqoba Mdamba
Nomkhitha Mata, Community Mother Manager
Nomkhitha joined the Yabonga team in 2016. Since then she has used her experience as a social auxiliary worker to coordinate our Respite Programme and Children's Centre. In 2023, she was promoted to oversee our largest programme, the community mother programme.
"Working at Yabonga has been a healing process for myself and a journey of healing for the clients I'm working with." – Nomkhitha Mata
When you join Yabonga,
you join a family for life
When you join Yabonga,
you join a family for life